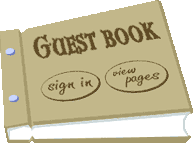 A full service training stable offering professional training, riding lessons and boarding.

Russ Mixon has over 40 years experience in training youth and amateur riders in Western, English and Speed events. 

His students have won numerous 4-H State and Regional competitions; AQHA All-Around awards and Circuit Championships.

A life-long member of the American Quarter Horse Association (
AQHA.com
) and the American Paint Horse Association (
APHA.com
) his equine training program produces quality all-around prospects, well started in Pleasure, Trail and Horsemanship
.
Problem horse?

Won't stand still while you mount? Doesn't want to back up? Refuses to side-pass?

Bring him to the Horse Mechanic 

We specialize in tuning up both show horses and trail riding horses  

225-654-9254

Never too young to learn!!!